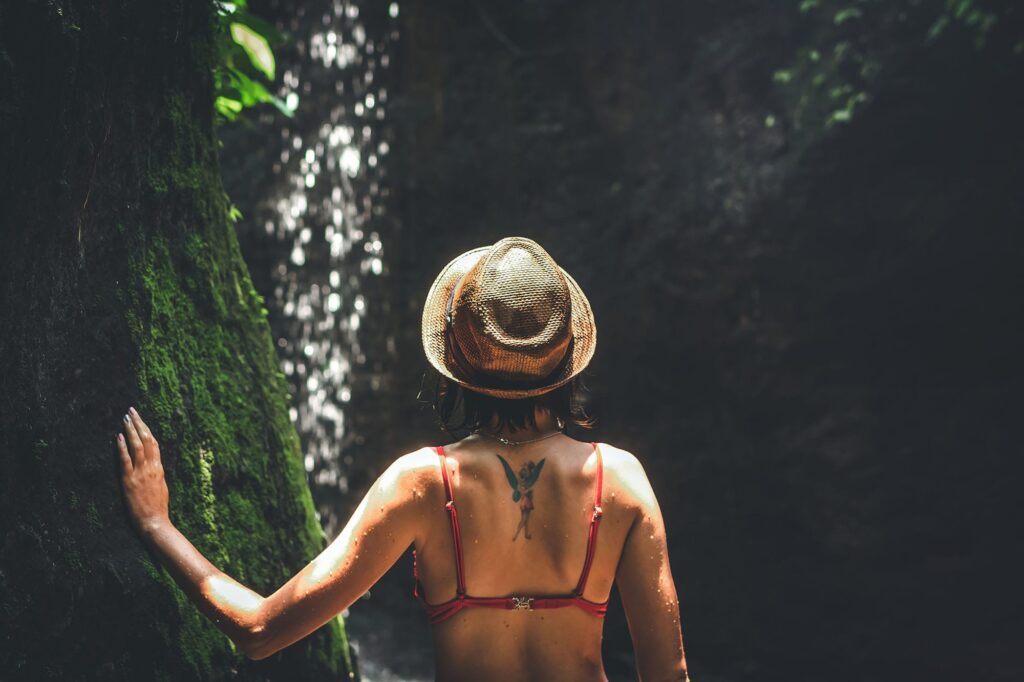 Saniderm does not contain any kind of sun protection, so you should avoid prolonged sun or UV ray exposure. In fact, we do not recommend exposing your new tattoo to sun or UV rays, with or without Saniderm. And, even after your tattoo is fully healed, it's important to continue to use sun protection. After all, protecting your tattoo from harmful UV rays will help preserve the integrity of your tattoo's colors.
Need a tattoo aftercare product that doubles as a moisturizer and sunscreen? Snag a stick of Sanibalm to use during and after the tattoo healing process! Sanibalm is a vegan, organic tattoo moisturizing balm, in a convenient twist-tube applicator. Plus, Sanibalm is made from high quality, natural ingredients like sea buckthorn and coconut oil. Since coconut oil acts as a natural sunscreen and blocks up to 75% of UV Rays, you can keep your tattoo protected from harmful UV and sun rays. Just apply a thin layer as often as needed to minimize sun exposure and keep your tattoo smooth and healthy.
Have additional questions about how to use Saniderm or Sanibalm? Visit our vast knowledge base for more tattoo aftercare information. Additionally, check out our updated version of Saniderm's guide to new tattoo care!